Vegan Wines at BevMo – if you live on the West Coast, it is likely you will know about BevMo. It's like Costco but just for alcohol and you don't need to have a membership. BevMo is where you go when you want to cater with some alcohol. Known for its huge selection of alcoholic beverages offered at discounted prices. But what exactly is the vegan wine selection like at this big alcohol retailer? In previous articles, I have looked at the vegan wine selection at Trader Joe's and Whole Foods Market. Surely a solely alcohol-based business will offer a decent vegan wine offering, right? Time to find out in Vegan Bev HQ's top guide to vegan wine at BevMo.
Vegan Wines At BevMo!
There are vegan wines available at BevMo. From vegan sparkling to rose to vegan white wines such as chardonnay and sauvignon blanc to vegan red wines such as pinot noir, shiraz, and cabernet sauvignon, there is a vegan wine at BevMo to suit any vegan palate.
First, Is Wine Vegan?
If you have read my previous post on why wine isn't vegan (Why Is Wine Not Vegan – How To Know The Truth?) you will know that most wines are not vegan due to the use of non-vegan fining agents. A fining agent is a substance added to the wine at the end of the fermentation process. Winemakers add them in to help clump together unwanted molecules such as yeast and excess tannins which can then be more easily removed during the filtration process. The issue is that, whilst there are vegan fining agents available, the most commonly used are non-vegan such as isinglass (dried-fish bladders), egg albumen, and milk proteins (to name a few).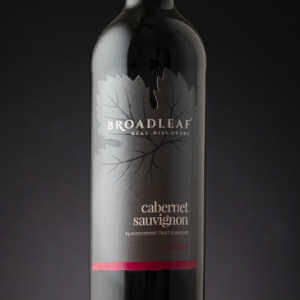 Wine Labeling
On top of this, wine labeling rules do not require winemakers to include any indication on their bottles if: (A) the wine has been treated with a fining agent; and/or (B) if a fining agent was used – what exactly the fining agent was. This makes it practically impossible to know whether a bottle of wine is vegan or not unless the bottle is labeled as "vegan" or "not fined".
This led me to want to write an article to help you sort through all of these issues and pick a vegan wine from your favorite grocery store – in this case, BevMo.
Summary Table – Vegan Wines at BevMo
---
| | |
| --- | --- |
| Best Vegan Wine in a Box at BevMo | Our Daily Red |
| Best Vegan Chardonnay at BevMo | Yalumba |
| Best Vegan Sauvignon Blanc at BevMo | Bonterra |
| Best Vegan Dark Red Blend at BevMo | Menage a Trois |
| Best Vegan Shiraz at BevMo | Layer Cake |
| Best Vegan Rose at BevMo | Menage A Trois |
| Best Vegan Cabernet Sauvignon at BevMo | Fitvine |
| Best Vegan Prosecco at BevMo | Bellissima |
---
8 Vegan Wines at Whole Foods Market – Item-By-Item
Below is an item-by-item breakdown of the above table's wine listings. I have provided links to all the wine listings on BevMo's website.
1. Our Daily Red Boxed Wine
Yes, it is wine in a box and this boxed wine is vegan-friendly, certified organic, gluten-free, and contains no detectable sulfites. They even make our lives really easy and actually use the word 'vegan' on the packaging (other wine brands take note!). How's that for a wine in a box. Personally, I think this is a vegan great option at BevMo for that glass of red with dinner – you know – your everyday wine. This is a smooth wine with berry and currant notes. Plus wine in a box offers a much greater cost saving over wine from a bottle making this a much more economical choice.
Find Daily Red Vegan Boxed Wine on the BevMo site here.
2. Menage A Trois Midnight Dark Red Blend
Because who doesn't love a vegan wine where "ripe blackberry and spiced plum flavors attack your palate, while hints of mocha and savory spice linger on your lips; silky and smooth in the finish." SOLD.
Find Menage A Trois Midnight Blend on the Bevmo website here.
3. Bellissima Brut Prosecco
Bellissima is a range of organic Prosecco and Sparkling wines brought to you by one of the World's most beautiful women…Christie Brinkley. The whole Bellissima range is certified vegan. This Brut Prosecco is elegant and aromatic with notes of green apple and freshly baked bread. Something to grab a bottle of next time you are at BevMo.
Find Bellissima Brut Prosecco on the BevMo site here.
4. Fitvine Cabernet Sauvignon
Fitvine is an innovative new wine brand that makes vegan wines with all the taste but less sugar and calories than traditional wines. That means if you are a wine-loving health guru this may the wine for you at BevMo.
This Cabernet Sauvignon is full-flavored with a smooth finish and provides notes of cedar, coffee, chocolate, and boysenberry. You will also get aromas of lavender, currant, licorice, and new oak.
You can find Fitvine Cabernet Sauvignon at the BevMo site here.
5. Layer Cake Shiraz
All of Layer Cake's wines are vegan. At Layer Cake they believe that the character of each wine is "influenced by the vineyard soil, which is layered like a cake…every layer tells a story" (hence the name).
This Layer Cake Shiraz, which is available at BevMo, provides notes of dark cherries, blackberries, dark chocolate, and baking spices!
You can find Layer Cake Shiraz at the BevMo site here.
6. Bonterra Sauvignon Blanc
Bonterra's white wines are suitable for vegans but note that their red wines are fined with organic egg whites and so are not vegan.
Bonterra's organic Sauvignon Blanc is a great vegan white option at BevMo. This refreshing, crisp, and light Sauvignon Blanc provides all the ripe melon aromas you would expect from a good sauvignon.
You can find Bonterra's Sauvignon Blanc wine at the BevMo site here.
7. Yalumba Chardonnay
Most Yalumba wines are vegan (with a couple of exceptions such as their Museum Antique Tawny and their Museum Muscat).
Their chardonnay is vegan and is a delicious option from BevMo. This chardonnay begins "full and creamy, and as it grows the palate shows zingy citrus notes of limes and lemons. Freshness with a lovely lip-smacking acidity gives this wine length with a clean pure finish."
You can find Yalumba wine at the BevMo site here.
8. Menage a Trois Rose
In this post so far, we have covered red, white, and sparkling. But how about the rose? What's a good vegan rose that can be purchased at BevMo? Step in Menage a Trois Rose. This rose has all the red fruit flavors with just the right touch of sweetness.
You can find Menage a Trois wine at the BevMo site here.
---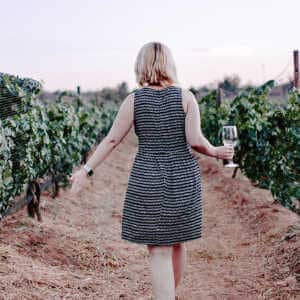 Vegan Wine at BevMo – The Final Sip
Let's start with the good news. There is a selection of vegan wines you can get from BevMo. Is it as big as I was expecting? To be honest, probably not. For a chain offering such a wide selection of wines generally, I would have liked to see a far bigger selection of vegan wines. I found it easier to source vegan wine from Whole Foods Market (see my post: 10 Vegan Wines at Whole Foods Market) and Trader Joe's (see 10 Vegan Wines at Trader Joe's) than I did for BevMo. That said, BevMo has such a huge selection of wine I am plan on regularly coming back to this article to add more as I find them. What's My personal choice from the list? It would have to be the boxed wine. Not only because it is the only boxed wine I have come across that is vegan, but also for the value it offers (just a good everyday wine to have on offer at home).
*You can double-check the vegan status of the above wines via the links in the below references

…now you know.
Beverage makers may change ingredients and/or manufacturing processes. Always double-check ingredients before purchasing any beverages.
Please Drink Responsibly.
---
Like What You Are Reading
Need to know more? Think your favorite beer or wine is vegan? How about your favorite Vodka, Tequila, or Gin – think those are vegan? Time to find out – check out some of my other articles: